Fine Tune Your Diet & Lifestyle to Eradicate the Health Conditions That Are Preventing Your From Conceiving
No Fad Diets! No Quick Fixes! Real Changes!
Real Results!
Without Vegan Mom Club, trying to conceive and pregnancy can look like ✗
You don't have to know how! That's what Vegan Mom Club is here for!
We show you what you need to do and how to do it so you can improve your health and be ready for a healthy pregnancy.
Everything You Need to Prepare for a Healthy Pregnancy
All for less than $1 / Day
Subscribing to Vegan Mom Club is as Easy as 1, 2, 3!
Join the Club and You Get ALL THIS:
✓ Access to all on-demand courses
✓ Access to live workshops twice a week
✓ Membership in our exclusive community support group
✓ Free plant-based meal plans with new recipes posted weekly
✓ Access to monthly group wellness challenges
✓ Resources to help you find your birth team and support tools to assist you throughout all stages of pregnancy and postpartum
✓ Shopping lists, book recommendations, music playlists, birth affirmations and more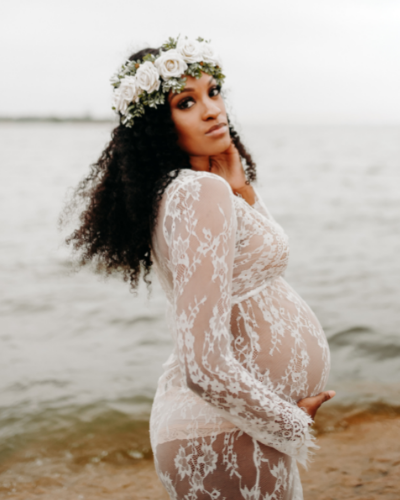 FOR LESS THAN $1 A DAY
You go from unsure of how to optimize your body to feeling your absolute best for pregnancy!
You get All This for as Little as $24.92 per month for 1 Year:
✓ 52 weeks of full access to courses and educational resources to assist you with making the lifestyle changes necessary to prepare your body for making babies!
✓ 52 LIVE WORKSHOPS where we show you EXACTLY how to use dietary change and lifestyle choices to achieve your health goals to prepare for conception, pregnancy, and postpartum healing. We cover it all and you won't want to miss it. Included FREE as part of your membership!
✓ 12 WELLNESS CHALLENGES. Each month, we host a group wellness challenges to get you motivated to embrace and integrate better habits to help you effectively reach your health goals! Will you be our next success story?
✓ Dozens of FREE meal plans so you can easily incorporate more plant-based foods into your diet. Our recipes are 100% oil-free, gluten-free, low sodium, and refined sugar free, and come with soy and nut alternatives for those with allergies. New recipes are added every week!
✓ Community support where you can connect with other like-minded women with relatable journeys and similar health goals. Accountability is a crucial aspect to staying the course in your health journey.